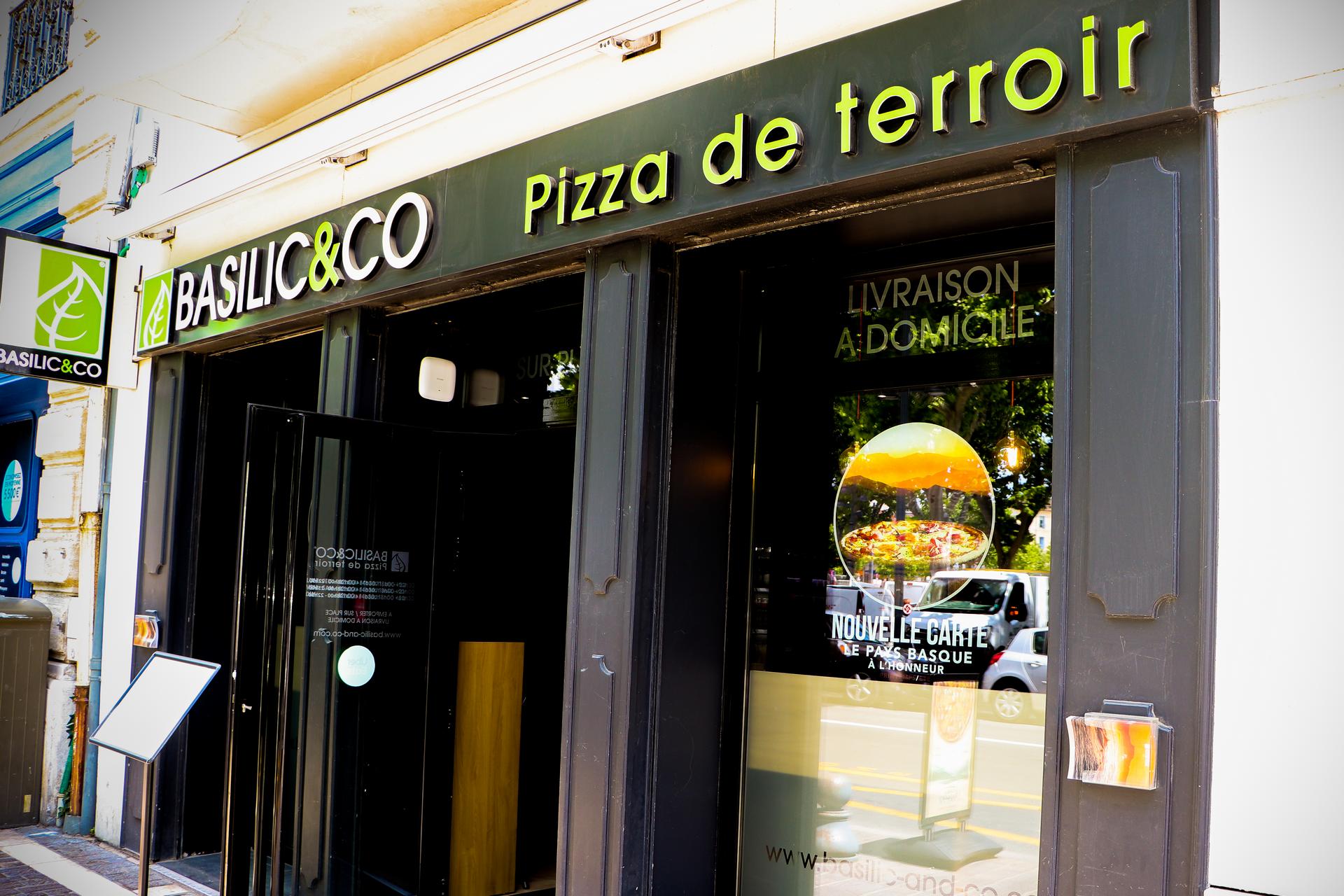 Basilic & Co is first of all the meeting of artisanal pizzas with the terroir.
As a premium fast food brand, we offer pizzas and focacce cooked on site from quality ingredients (red label, organic, AOP, IGP, etc.) artisanal and/or French.
In Béziers, in a warm setting, Fabien and his team welcome you every day of the week on site, for take-out and delivery (via your favorite mobile applications).
Little or big gourmet, he invites you to discover authentic pizza recipes, made before your eyes from fresh products, according to the philosophy "from the ground to the plate".
Our customers in search of discoveries and new flavors appreciate a menu that is renewed twice a year (spring-summer, autumn-winter).