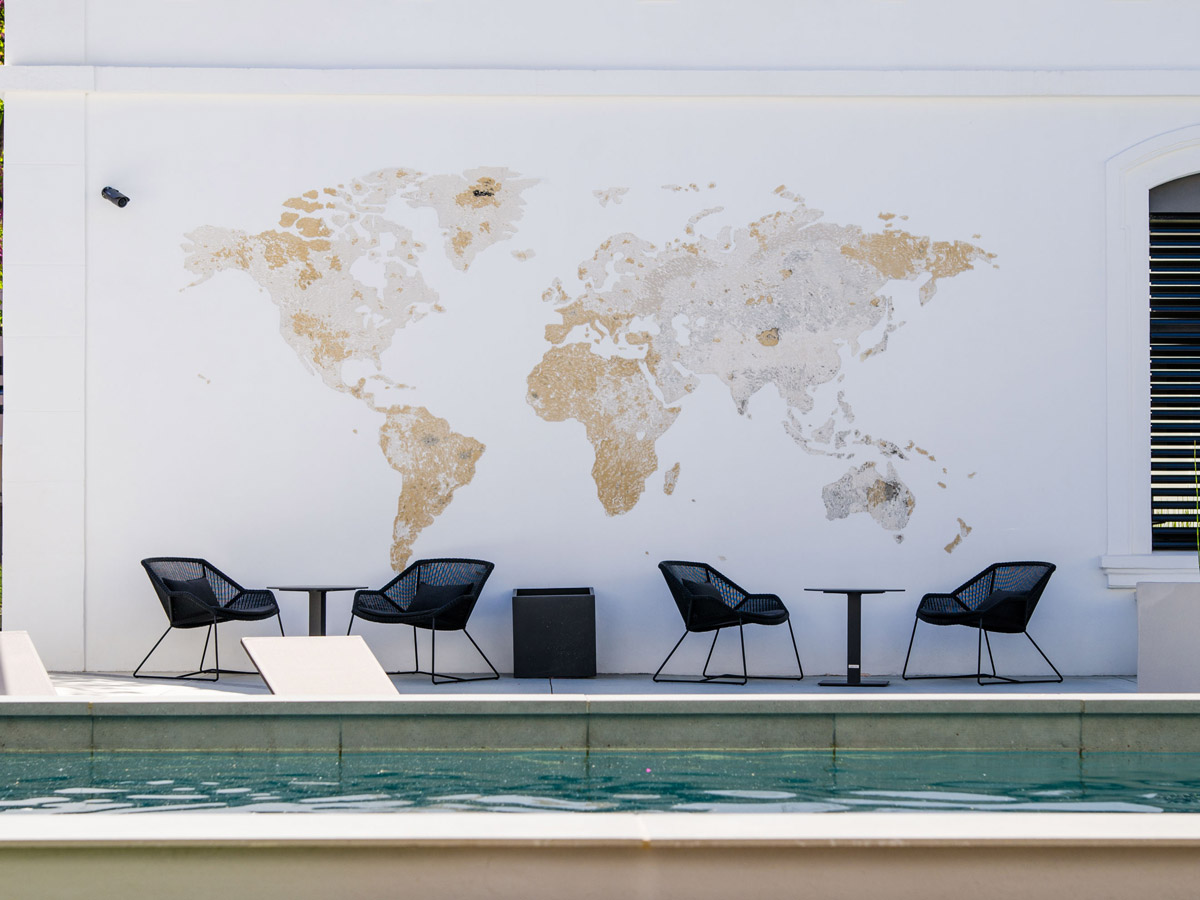 Near the Arenas of Béziers, the In Situ **** hotel offers 24 rooms and suites in a resolutely modern and airy style: sleek lines and furniture.
Some rooms have a balcony, loggia or private terraces with discreet charm.
The overflow swimming pool and its wall of water provide the garden with an oasis of freshness.
The In Situ hotel also has a wellness area with hammam and infrared sauna, a gym, private parking and 4 fully equipped seminar rooms.
Five renowned artists participated in the IN SITU concept, come and discover us !!