THE NINE LOCKED FROM FONSERANES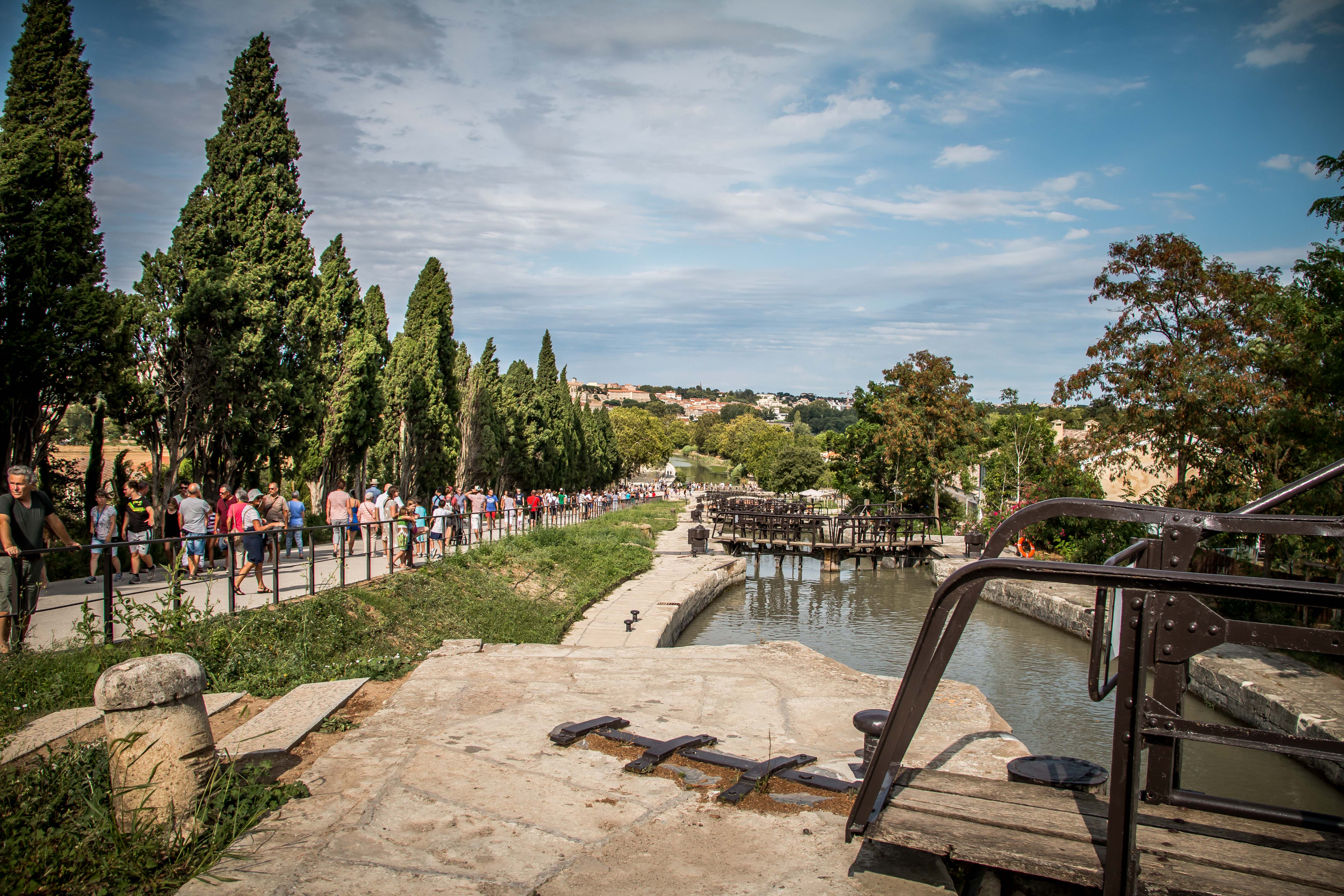 This spectacular water staircase, a major work of the Canal du Midi, is Pierre-Paul Riquet's gift to his hometown. The Octuple (8 locks, 9 basins in a row) built from 1676 to 1680, crosses a drop of 21,50 m over a length of 300 m. The redeveloped, modernized site reopened to the public on July 1, 2017. The Biterrois have found their favorite place to walk ... for 350 years!
Traditional buildings such as the Coche d'eau - now Maison du Site, with Tourist Office, screening room for an exceptional film, shop and panoramic restaurant - the lock keeper's house still remain there ... This complex makes locks de Fonseranes the 3rd most visited tourist site in Languedoc-Roussillon, after the Pont du Gard and the Cité de Carcassonne.