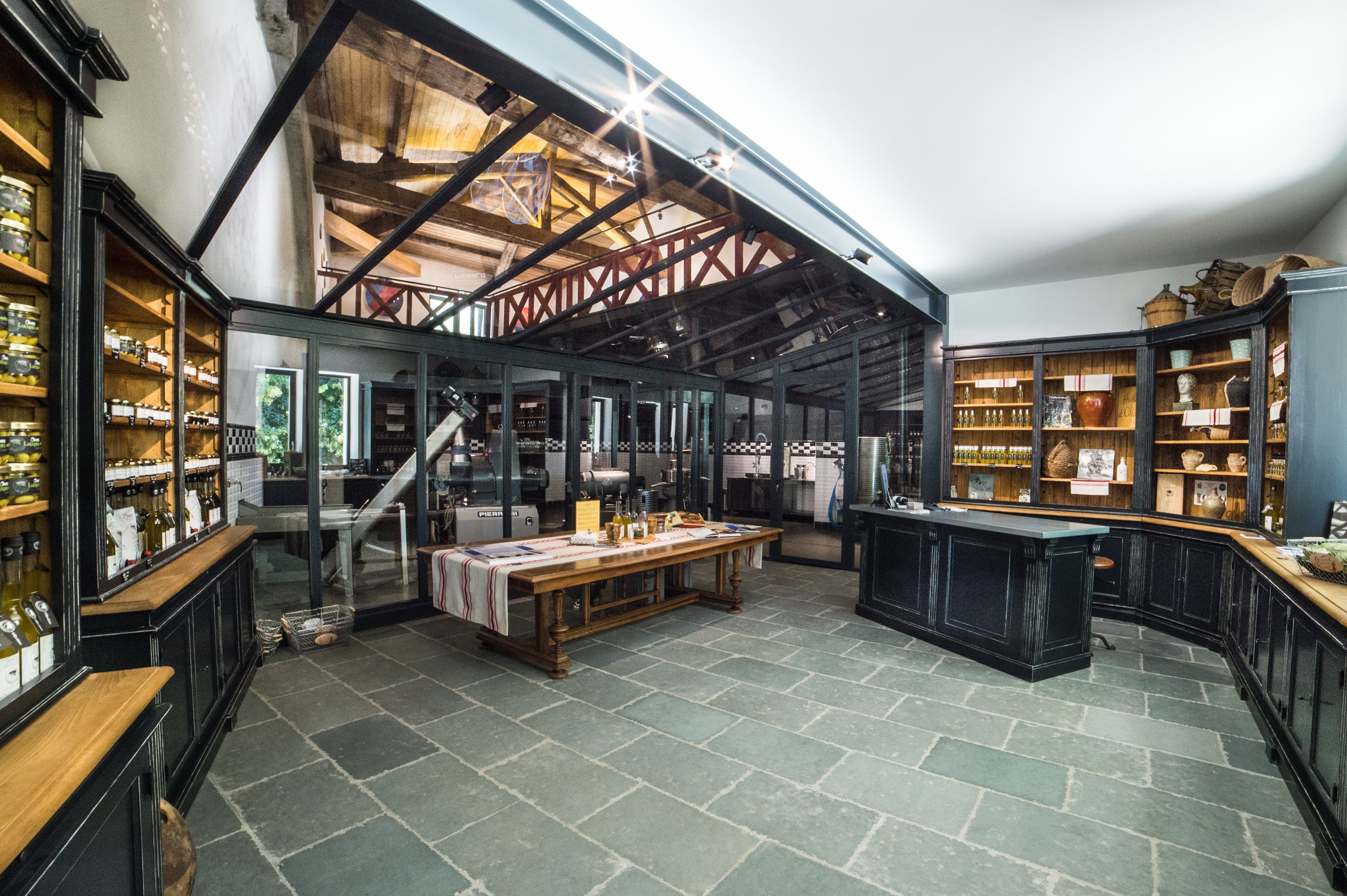 In Pradines le Bas, it is the olive tree, a symbol of peace, sacrifice and hope that is honored: olive oil was used to consecrate kings as a symbol of passage from one state to another.
Anxious to reconnect with the olive-growing tradition of the Languedoc Roussillon region, Francine Buesa grows her olive trees with passion on 20 hectares and with respect for the environment in order to produce the best vintages of olives and olive oil.
The juices flow from a first cold pressing according to methods combining tradition and modernity in an olive mill in partnership with a tree lover offering all his agronomist knowledge to the development of these precious liquids.
Each variety is picked at the most opportune time.