GOURMET STOP ON THE CANAL DU MIDI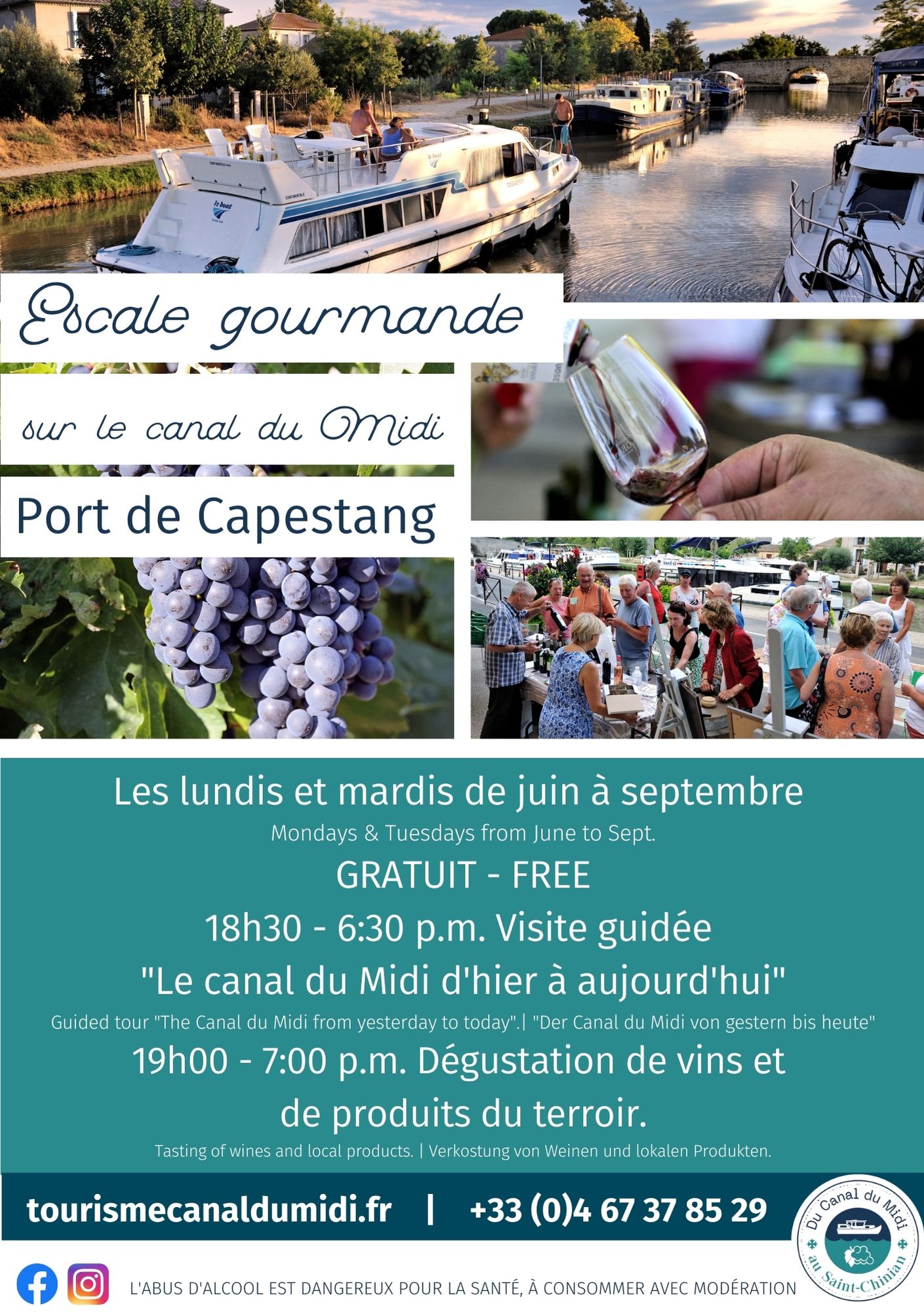 Dominique, your tour guide, invites you on a fabulous journey to discover the largest port located on the Canal du Midi between Béziers and Somail on the Grand Bief. History and anecdotes from yesterday to today to learn all about the works built in the XNUMXth century.
The visit is followed by a friendly meeting with local producers and artisans around a tasting of wine and local products.