GUIDED TOUR OF BÉZIERS TROMPE-L'ŒIL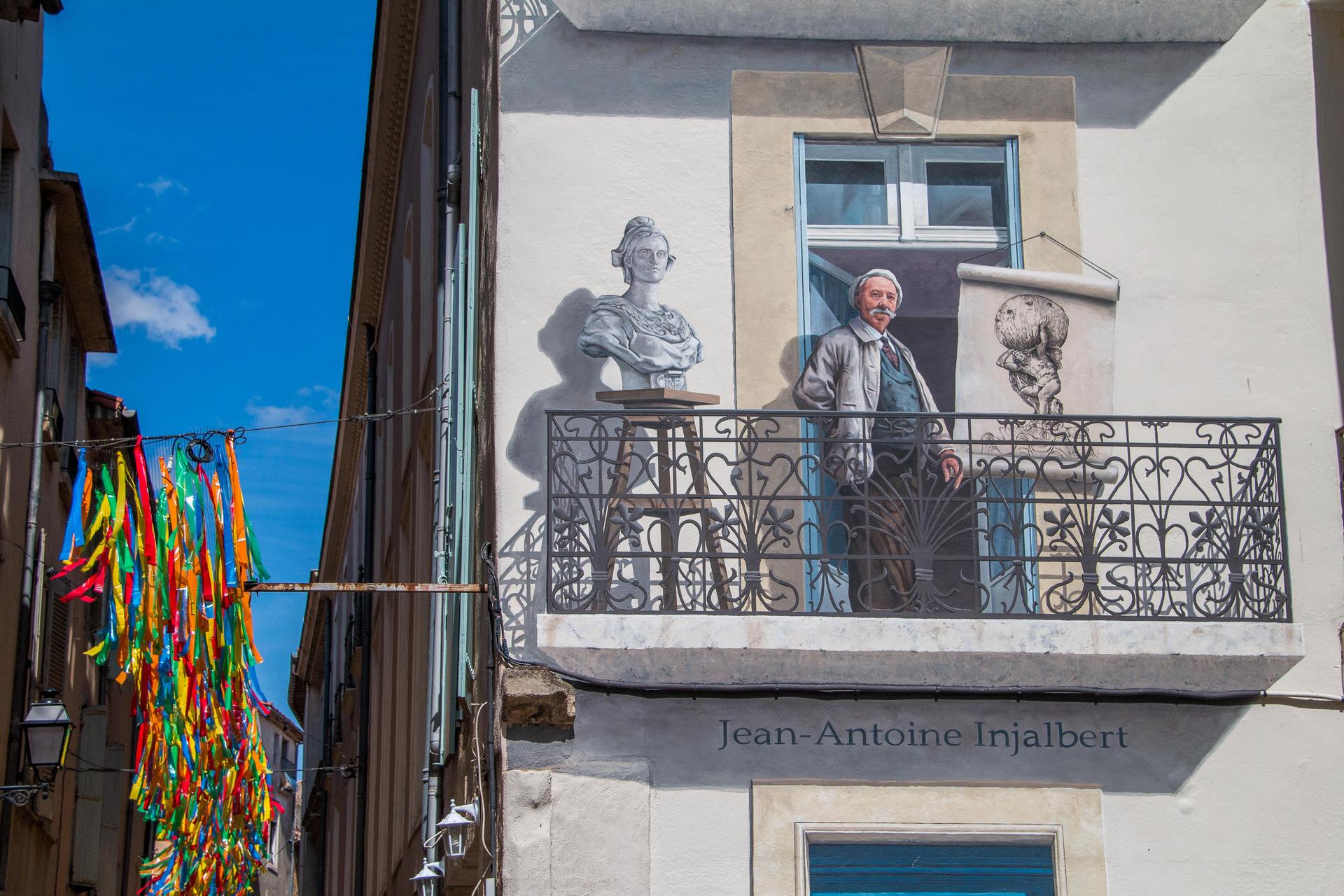 Explore the historic center with your nose in the air to discover the frescoes of the city! This selection of trompe-l'oeil is an opportunity to discover our heritage in a different way, through colorful characters. Whether they were artists, scientists, historical figures, they all depict the small and great history of Béziers thanks to the talent of Patrick Commecy, a French specialist in the discipline.
Mandatory reservation.
To use your City Card, book directly with reception, by telephone on 04 99 41 36 36 or at our Tourist Information Offices.