THEATRICAL VISIT ROUND BY NIGHT AT THE OLD CEMETERY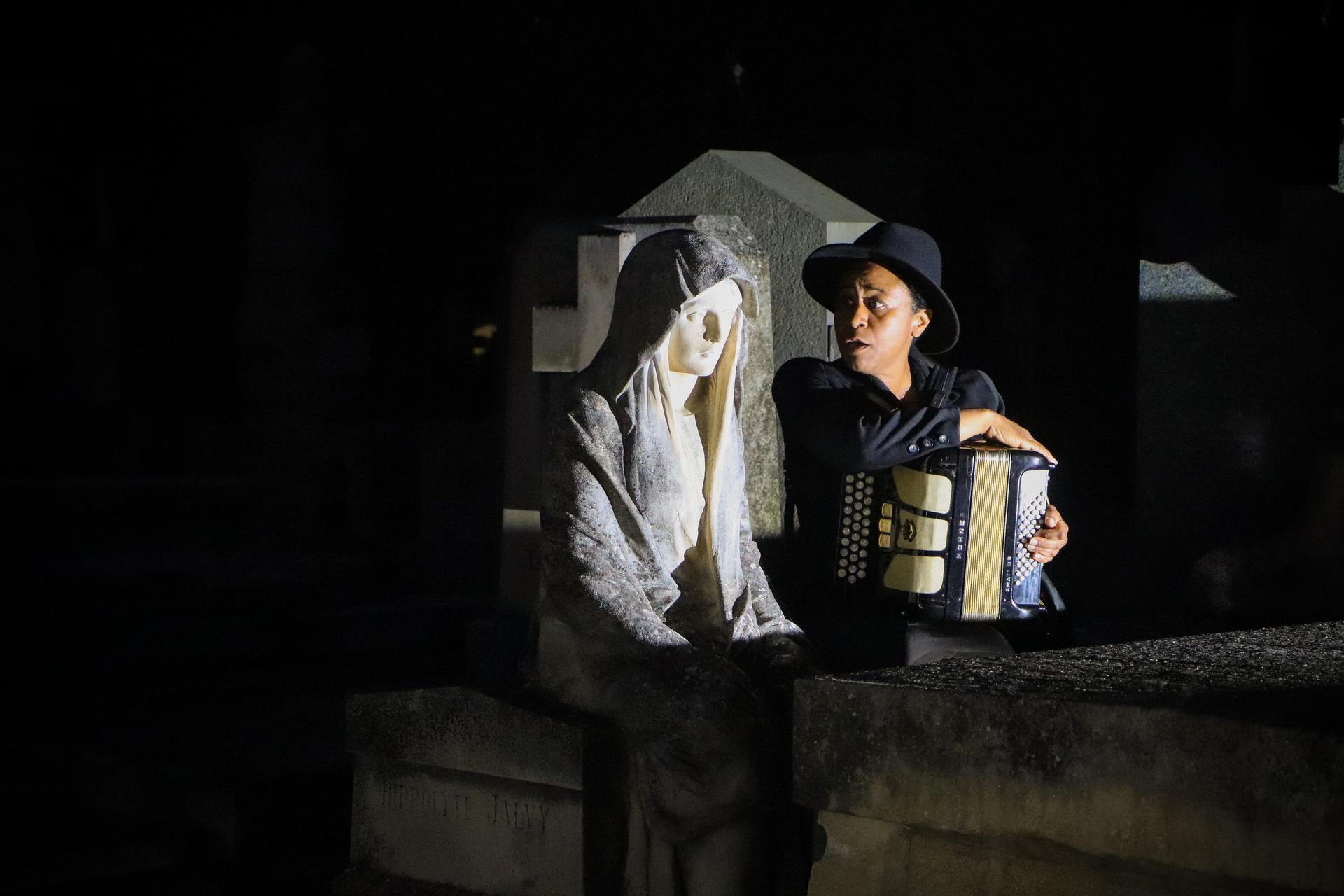 /// Full July and August visits, don't hesitate to book for the following dates ///
Visit with Peggy Albert (guide-lecturer, architecture and heritage facilitator),
Marie-Pierre Loncan (Vocals, diatonic, theatre)
Adrien Levyne (violin)
The Old Cemetery, an open-air museum
In dark moments, find the light
A sprite poet: Loncan Marie-Pierre
& Adrien Levyne on concert violin
Around the figurines of Magrou, of Injalbert
A divine visit, with Peggy Albert.
Prior reservation required.
To use your City Card, book directly with reception, by telephone on 04 99 41 36 36 or at our Tourist Information Offices.